Baby Boy 4 is now officially Gabriel Quinn. I had the 20 week u/s scan and baby is still a boy. :) It would have been pretty cool if we were told a girl but I can be at ease now and start buying stuff. That is always fun.
Here are a couple of shots from the u/s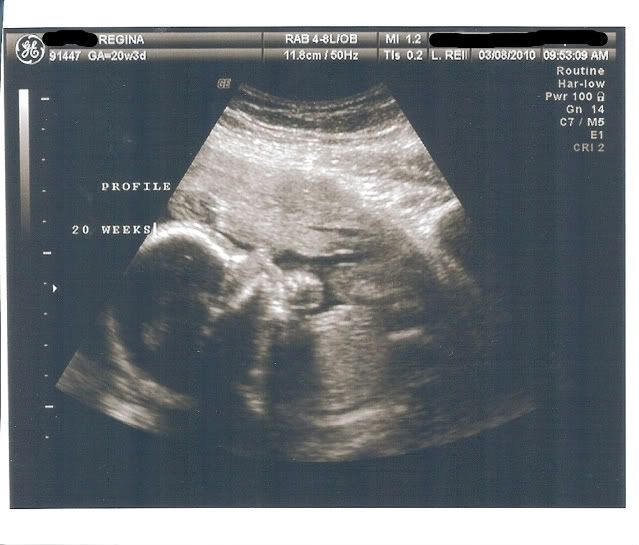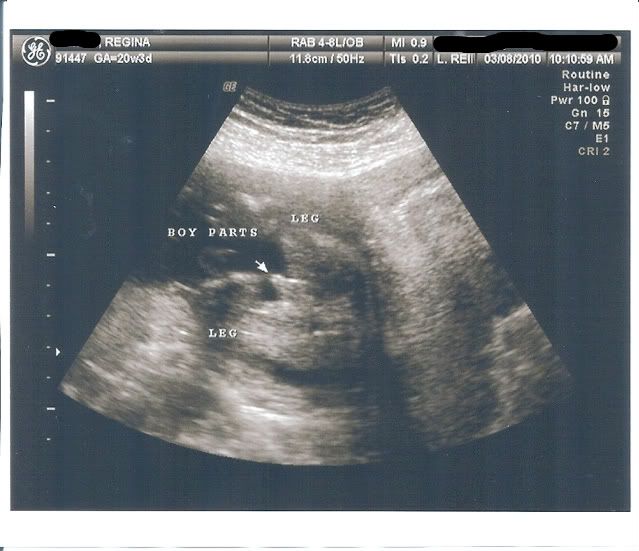 The appointment went well also and I was told that because the baby is located in a different uterus (I have Uterine Didelphys)than my other 2 pregnancies, that I could possibly have a vaginal delivery this time. Provided baby is not too big or breech. So we will cross that bridge when we get there and hope for the best.